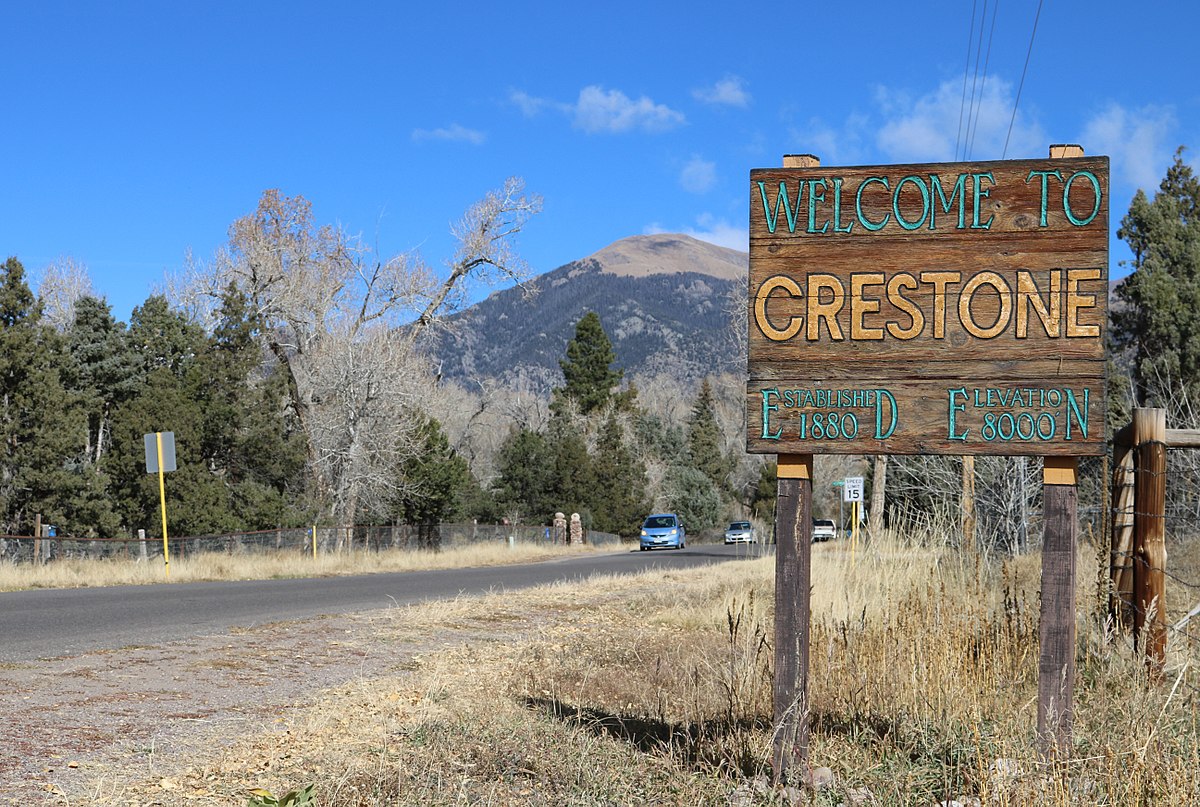 The town of Crestone sits nestled in the foothills of the beautiful and majestic Crestones, a group of four 14,000 foot peaks (fourteeners) in the Sangre de Cristo Range in the amazing and mysterious San Luis Valley in Colorado. The immediate landscape is dominated by Kit Carson mountain, a large and pronounced rock face which used to be known as "Haystack Baldy." From certain angles throughout Crestone and the Baca Grande the other peaks, Crestone, Crestone Needle, and Humboldt Peak can be seen.
Crestone is a mystical and beautiful place to be certain: it is surrounded by National Forest on three sides, and lies just north of Great Sand Dunes National Park. The town has the feel of an oasis in the desert due to receiving twice as much precipitation as the San Luis Valley floor, and due to the five glacially fed creeks in Crestone and the Baca Grande Nature Preserve. It is also somewhat remote and can be inhospitable in the winter time. Even so, visitors come nearly year round to experience the areas beauty, majesty, and mystique.
Crestone is truly a paradise for outdoor enthusiasts. Visitor's flock to experience world class hiking, fishing, camping, river rafting, skiing, hunting, and multiple natural hot springs, which are all within an hour of the town of Crestone proper.
It is said that Crestone sits "in the lap of the tiger" because of its position close to the majestic Crestones, and this may be why there is a palpable energetic shift that some may notice when coming to Crestone. It is said that the Ute would not dwell in Crestone, but protected it from settlers because it was considered a mystical and sacred place.
The sacred land is also home to more than 20 spiritual and retreat centers from many world religions. There is a Hindu Ashram, Zen Center, Carmelite Monastery, multiple Tibetan Buddhist Centers, and many New Age retreats that all beautifully co-create community together. With a year round population of just 125 people in the town of Crestone and 2,000 people in surrounding Bacca Grande development, this is the most spiritual centers per capita in all of North America.
Welcome to Crestone!